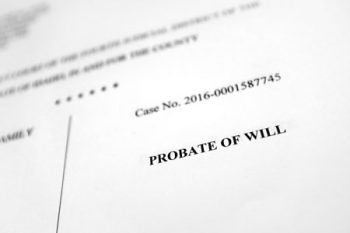 Collier Law in Salem is experienced in all aspects of probate law. Our practice focuses exclusively on wills, trusts, probate, estate planning, guardianship, and conservatorships.
When a person dies, they often leave behind property and debts. Every state has a court-supervised process to transfer the title of property from a deceased person to their heirs or beneficiaries under a valid will or "Last Will and Testament." A court will monitor the transfer of a deceased person's property after the payment of their debts. This court-supervised process is called probate.
If a person died without a valid will, they died "intestate," and their property will be distributed under the guidance of the probate court according to the set of laws in Oregon that address intestate succession.
If a person died with a will in place, they died "testate," and their property will be distributed according to their wishes, as stated in their will.
In Oregon, the person in charge of handling the estate is called the personal representative. In other states, this legal representative may be referred to as the executor of the estate.
An attorney who specializes in estate settlement can give you an estimate of the costs and timelines for probate. In many cases, it takes more than a year to complete the court-supervised estate settlement process. The process can be costly, with court filing fees, accountant fees, attorney fees, and other expenses of administration.
When is probate needed?
When a person passes away owning assets in their name, the probate process is necessary to transfer ownership of those assets into the name of their heirs or beneficiaries. If assets are titled in the name of a revocable living trust, with a pay on death or transfer on death beneficiary designation, or owned with another individual with "right of survivorship," then probate may not be necessary for those assets. Also, assets such as retirement accounts, annuities, and life insurance generally have a beneficiary designation that will bypass the probate process.
Sometimes probate is needed to:
Clear title to land, stocks, and bonds, or large bank or savings accounts owned solely by the deceased person, and transfer the title of these assets to the proper beneficiaries.
Resolve creditor claims when an estate has more debt than assets.
Collect debts owed to the deceased person.
Settle a dispute between people who claim they are entitled to assets of the deceased person.
Resolve any disputes about the validity of the deceased person's will.
There is also a short-form of probate, called small estate probate. This option is available if the estate is simple with minimal value.
What happens during the probate process?
The attorney will prepare and file pleadings in the appropriate county asking that a personal representative be appointed, and a probate court case be opened. The will must be analyzed by the court, and all heirs and devisees must be located and provided with notice that the probate process has begun. Creditors must also be notified of the probate proceedings. The decedent's assets and property must be collected, itemized for the court, protected, and preserved throughout the entire process by the personal representative.
The probate court must also be continually informed of the progress in settling the estate, and many additional documents must be prepared and filed with the court during the administration. These documents include proof that all heirs and devisees have been noticed of the probate, an inventory of assets, an affidavit stating that all creditors were properly addressed and valid claims were paid, and one or more accountings detailing the income and expenses related to the estate.
Creditors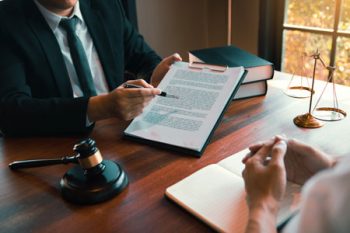 The decedent has a ton of creditors, what are my next steps?
Do not pay any creditors without speaking with an attorney. Creditors can only have a right to payment from the decedent's assets, and you are not personally liable to pay any debts. Different creditors have different levels of priority for payment from estate assets and must present certain information to the personal representative to be considered for payment. Probate may need to be opened when there are a substantial amount of creditors. The probate process will ensure only valid creditor claims are paid, cut off creditor claims if they are not timely presented, and resolve disputes between people who claim they are owed money. If there is not enough money to pay all creditors, Oregon Law sets out which creditors receive payment in full first, and which creditors will divide up the remaining balance.
Determining values
An initial estimate of values will be provided to the court when the case is first filed with the court. Once the Personal Representative is appointed, they will begin the process of searching for and inventorying assets. This process could include appraising real estate, gathering bank statements for the date of passing, appraising jewelry or antiques, or other formal or informal measures to determine value. An inventory of assets will be filed with the court once that information is collected.
Probate consulting
Why do I need an attorney?
Probate in Oregon involves a good deal of legal paperwork that must be filed promptly. To achieve the results you want, probate should be handled by an attorney with an understanding of the legal issues involved. Most probate courts in Oregon will not allow a person to move forward as a personal representative in full probate without an attorney because the process is too complex. A probate lawyer can assist with ensuring all creditors were dealt with properly according to Oregon law, all assets are consolidated into the estate and distributed to the correct beneficiaries, all income and estate tax filings are addressed, and other issues that could arise. There are many duties, and requirements of the personal representative that an attorney can ensure are seamlessly met. In fact, in many counties, the court requires all court-appointed fiduciaries to complete a training class after appointment to help them better understand their legal duties.
The legal team at Collier Law is here to assist you with probate proceedings in Keizer, Salem, and the surrounding areas. Please call our office to schedule a consultation with one of our experienced attorneys.