Talk About Your Healthcare Preferences
National Healthcare Decision Day (NHDD) is April 16, 2020. Each year, April 16th is a day set aside to educate and encourage both the public and healthcare providers about advance care planning. NHDD aspires to spark a conversation among your family and loved ones about your specific healthcare preferences and to document those decisions in writing.
Advance Directives in Oregon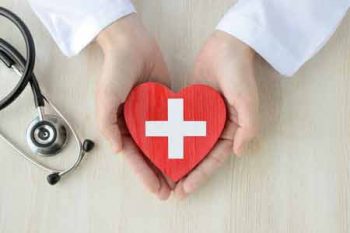 In Oregon, an Advance Directive is a legal document that expresses your healthcare wishes and names medical decision-makers. By completing an Advance Directive, you legally express your preferences regarding end-of-life care, clarify your values, and select agents to make healthcare decisions if you are unable to speak for yourself.
Oregon's Advance Directive combines two legal documents in one.
Part one is a healthcare power of attorney where you appoint an agent and alternate agents to make healthcare decisions for you if you cannot make them yourself.
Part two of the document is a Directive to Physicians where you make decisions regarding life support and tube feeding in four specific circumstances.
Consequences of an Incomplete Advance Directive
If an Advance Directive is not completed and you are unable to make healthcare decisions for yourself, a Guardianship may need to be established with the court before another person can make decisions for you. A Guardianship is a method of obtaining legal custody or decision-making authority over another person's health and well-being. A Guardianship requires working with an attorney to petition the court to appoint the individual and requires annual reports to the court. Guardianships are expensive and time-consuming.
---
How Can Collier Law Help You?
Our office created a supplement to include with the Advance Directive to express your preferences on organ donation, in-home care, pain control, and other important decisions. NHDD provides an opportunity each year for you and your loved ones to reflect on end-of-life wishes. By completing an Advance Directive, you can legally document those decisions in writing to ensure your wishes are followed. Contact an attorney at Collier Law today to get started.